Troye Sivan's sophomore album, Bloom, released worldwide today. Being a huge fan of Troye's, Bloom was something I was truly anticipating and it hasn't let me down! Especially because after listening to Sivan's debut album, Blue Neighbourhood, this one's a lot mature and the music is great – both of which really get to you.
Let's get on with the song-by-song analysis.
Seventeen
The first song on Bloom and feel like it's there for all the right reasons. It is personally my favourite off Bloom. Sivan talks about older times when he used to sign up on Grindr to talk and go out with men older than him. Hence, the emphasis on his age at that time – seventeen. Sivan did say on one of the interviews that the lyrics were written to be more sinister – because that's how he really feels about the whole situation that occurred back then. He then settled on a middle ground where the lyrics were neither too predatory nor sugar-coated either. However, Sivan still considers this one as one of the darkest songs on Bloom.
My My My!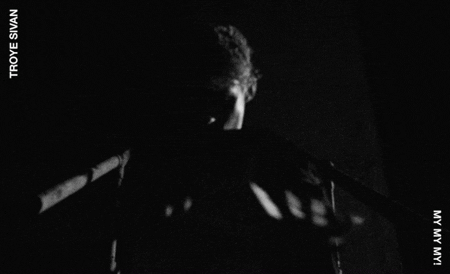 Oh, I remember when this bop was the first released. I never imagined the song to turn out how it did. I mean, I knew at this moment that the album was really gonna be something. This song's got an epic chorus; you cannot help but groove to it.
As Sivan said, "the song is basically about meeting someone and being really into them, but maybe you are meeting them at the wrong time, and you're both denying the fact that you're into it, and that it's happening, but it's happening. It's just about letting that happen and letting yourself fall into that. And I see the chorus as that climatic moment of just enjoying being with each other and letting yourself have that."
The Good Side
Sivan said in an interview that he took inspiration from a Smith's song to make The Good Side. This is a song on the guitar which is loosely based on that Smiths song, but the drums and the piano that come into the latter part are something I really love. Although, it is a breakup song it's not your typical sad song, either. Sivan wants to specifically focus on the positives of his past relationship and be on the good side of things, which, to me, is really refreshing.
Bloom
If you could make a song that has metaphorically sexual lyrics (about bottoming) with amazing, amazing, very viable pop music, then this would be it. I remember listening to it the first time and going holy shit. To put it in Sivan's own words, "it's one of the dirtiest songs on the album." Listening to Bloom really makes you realise exactly why it is the title track.
Postcard (Ft. Gordi)
This is one of Sivan's another personal songs featuring Australian singer-songwriter Gordi, where he talks about his absent-minded lover, who missed Troye's letter he sent from Tokyo. As Sivan says,"I thought it kinda sucked. It was one of those first moments where you realise that your partner isn't perfect." To me, personally, it's amazing how Sivan has grown up to become more comfortable sharing his personal life with us.
Dance To This (Ft. Ariana Grande)
This is a powerful song featuring Miss Grande but I honestly wish I had enjoyed the audio as much as I enjoyed the video. Because as much as I like this song, I can't help but think about how the music stands out more than the vocals. The music really got to me (as I'm pretty sure a lot of you would agree). The vocals were okay for the most part but really, the heavy beats and melodic guitars steal the show.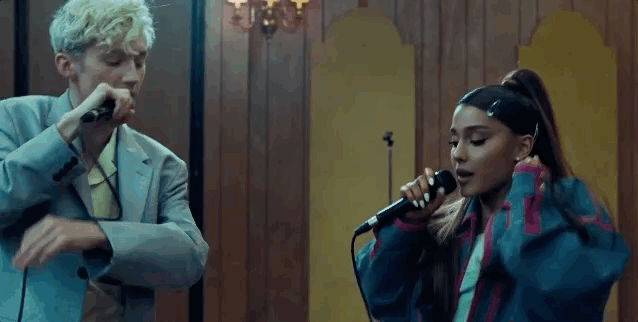 Plum
The song revolves around the fact that even good things come to an end. The lyric, "Even the sweetest plum
has only got so long" evidently conveys this referring to the time when you know that your relationship just isn't going to work anymore. As for the music, it has a Phil Collins-y vibe to it and a very, very contagious hook which will have you thinking of summers.
What A Heavenly Way To Die
According to Rap Genius, this song is likely inspired by the Smiths' song "There Is a Light That Never Goes Out," and the lyric: to die by your side is such a heavenly way to die, in particular. WAHWTD describes Sivan's happiness at finally finding someone he'd want to spend the rest of his life with and how "forever" still isn't enough time. Although, I would say that it gets repetitive after a while, but, a nice song overall.
Lucky Strike
Referencing to the American cigarette brand, Lucky Strike, the lyric – 'Cause you taste like Lucky Strikes -pretty much talks about Sivan kissing a person who tastes like the cigarette. The feel of the song is very flirtatious and probably dedicated to someone he's meeting for the first time and is attracted to them. If you ask me, I picture the video to be shot in a club with the typical The 1975 lighting.
Animal
Animal is special because it has a sexual annotation to it. Sivan described the song in one of his tweets saying, "Animal is one of my fave songs I've ever written. I wanted to make an epic, timeless love song about how whipped I am." It talks about the "animal" side of a person about someone they're in love with and care about. The bridge of the song is something that really stands out. Animal thus wraps up the album with it's genuine and raw lyrics.
In conclusion, Sivan's Bloom – with its same-sex pronouns, great music and lyrics – is quite frankly, a very liberating piece of art for the majority of the queer community. I really dig Bloom and cannot wait for other projects from Sivan.